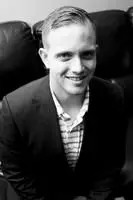 Thomas Winterman is a Licensed Mental Health Counselor specializing in counseling and psychotherapy, and maintains a private practice in Panama City, Florida.
In addition to being a prominent therapist, Thomas is an accomplished author and presenter. His list of accolades includes:
Author: (book) The Thrive Life, published April 2014
Author: (book) Thriving as a Counselor, published June 2017
Radio interview: The Matt Townsend Show (nationally syndicated radio show)
Author of 14 articles published on Psychcentral.com
Author of 2 articles featured in Counseling Today
Keynote speaker for "Early Education and Care Child Abuse Prevention and Treatment" (04/2014 in Panama City, FL)
Keynote speaker for "Helping Parents of Children with Mental Illness", a two day conference hosted by The Cope Center (05/2015 in Fort Walton Beach, FL)
Presenter at the "Columbus Department of Public Works Retreat" (10/2014 in Columbus, GA)
Weekly guest on the "Wakin' up With Don" Television show on WPGX Fox 28, offering up a Thrive Tip of the Week (06/2014 – 10/2014)
Author of a weekly motivational article for The Gulf Defender paper titled "The Thrive Life" (03/2016 – 08/2016)
Featured as a weight loss expert on a news story for WMBB TV (01/2015)
Presented on The Thrive Life during a Leader in Me Training (08/2016 in Panama City, FL)
Thomas is an interactive, solution-focused therapist. His therapeutic approach is to provide support and practical feedback to help clients effectively address personal life challenges. He integrates complementary methodologies and techniques to offer a highly personalized approach tailored to each client. With compassion and understanding, he works with each individual to help them build on their strengths and attain the personal growth they are committed to accomplishing.