Are you ready to end the stress and get that spark back?
The Seven Principles for Making Marriage Work is for you. This workshop is the culmination of four decades of research and is designed for ALL couples in a committed relationship. You will gain new insights and research-based relationship skills that can dramatically improve the intimacy and friendship in your relationship. These skills will also help you manage conflict in a healthy and productive way. The Gottman research provides considerable information which enables one to predict, with a high degree of accuracy - about 94 % - which couples will stay together and which are likely to divorce. You can't afford to miss this workshop!
This 12 hour workshop provides couples with methods for correcting the behaviors that are known to put relationships on the rocks. The Seven Principles Program offers techniques for avoiding known toxic behaviors and provides positive alternatives. Couples learn how to communicate constructively and with authenticity. The resulting affirmative atmosphere deepens the couple's friendship and their life together becomes more meaningful.
The seven principles are as follows:
Get Your Seven Principles for Making Marriage Work Deluxe Package with your registration.
The Deluxe Package combines two Companion Workbooks with one copy of the Seven Principles book, the Relationship Guides, and Love Map & Open-Ended Card Decks. The deck is a fun and effective way for couples to get to know one another's inner lives, thus increasing closeness and friendship. This and the DVD and Relationship Guides are among the most popular additional tools to review for learning new skills and incorporating the material into their partnerships. A $69 value.
Couples that would benefit from this workshop:
Pre-Engaged
Pre-Marital
Everyone from newlyweds to seniors
Those who wish to enhance a good marriage
Those needing better conflict management tools
Couples for whom this workshop is not suited:
Severe relationship distress
Emotional abuse
Domestic abuse
People not in recovery for their addiction
Untreated mental health problems in one or both partners
What you will learn in the full workshop:
Seven Principles Program description
The research foundation of the program
Proven tools to help couples
Improve friendship, fondness and admiration
Enhance romance and intimacy
Manage conflict constructively
Gain skills to address perpetual and solvable problems
Create shared meaning
Maintain gains throughout a lifetime
Format includes lectures and private couple exercises
What the workshop is not:
It is not therapy.
It is not an event for open sharing of personal problems. All exercises and discussions will occur privately between you and your significant other.
Presented by:
Thomas Winterman, MS, LMHC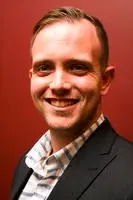 Info from The Gottman Institute: